Advantages of Playing Lottery Online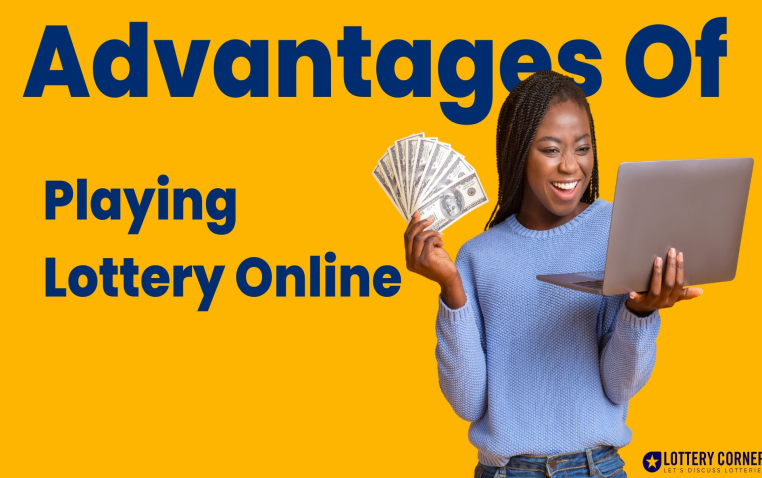 The age of technology has made things easier and lottery fanatics are not left out of this. It has become easy, convenient and more possible to win lottery games, all thanks to the several online lottery sites. In this blogpost, we have discussed five solid benefits that will convince you to start playing your lottery games online.
1. The Freedom to Participate in Lotteries from Other Countries
One of the most important benefits of playing lottery online is that you can participate in lottery from all around the world. When an individual plays lottery the traditional way, it means the person can only participate in lotteries that are available in that area. However, playing online opens numerous opportunities to participate in a whole lot of games. The best part is that there is no limit to playing online! This means you can play in lottery games on sites from the US, Russia, France, Mexico, Spain etc, at the same time!
2. Access to Variety of Games
Another benefit of playing online is that most lottery sites do not offer the regular, single play lottery games. They offer other varieties of game types. In fact, it becomes more interesting to play online if you are a lover of group play games. A lot of online lottery games offer syndicates. Sometimes, a number of sites provide syndicate bundles that allows you to have more lines to play with. Other varieties include interactive games, instant win games, and big millionaire raffles.
3. Bonuses, Promos, and Discounts
A useful feature of online lottery sites is that they offer their players different options to save some money. On lotterycorner.com we offer 25% discount on Powerball, Mega Millions ticket purchase. One of the most common ways is through multi-draw discounts. In this discount method, the players are given discounts with the more draws they decide to participate in. In fact, some lottery sites give free tickets just for signing up for an account. Others do so when a player successfully refers people to join the online platform too. In all, promos are one of the unique features you stand to gain from online lottery games.
4. No Need to Line Up at Local Lottery Stores
Of course, when you play lottery games online, you would become free of the need to go to a store to line up and buy game tickets. By implication, you get to also save up some money that you may have otherwise spent on gas, transportation fare, or even food.
A lot of lottery sites have lottery agents who can handle your ticket purchases for you. When they receive a purchase order from a participant, they send their lottery agents to purchase the tickets on your behalf. Then they scan the tickets and send a copy to you.
5. Multiple Payment Options
The payment method for a lot of lottery sites is very flexible. A lot of lottery sites will allow you to pay through common credit cards such as MasterCard and Visa, and others. They also accept bank transfers, bitcoin, online e-wallets, Sofort, PayPal, NETeller, giropay, Skrill etc.
In conclusion, it is evident that playing lottery online has substantial benefits. Although there are some downsides, the upsides outweigh them for sure. It's time to take your winning numbers to the digital sphere. What are you waiting for?