Five Biggest Lottery winners in the US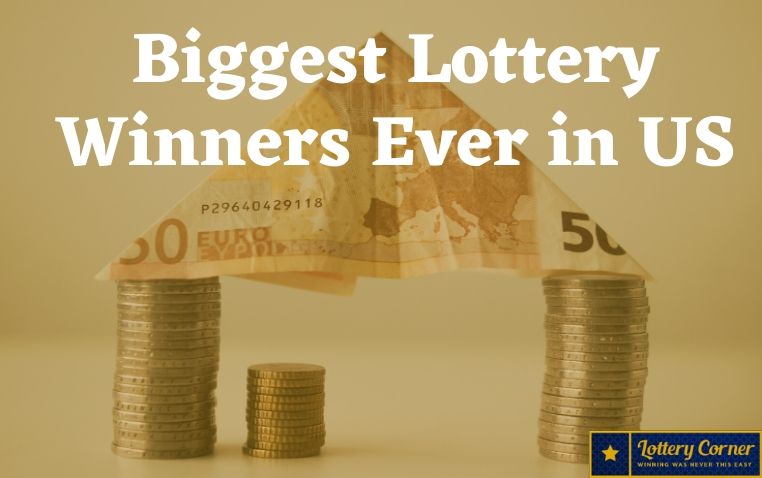 Investing is generally and rightly believed to be a surefire to grow wealth. Although this statement is accurate it isn't completely true. There are other ways to get astounding wealth. One of such is by winning the lottery. Two major lottery games are offered in the United States; Mega Millions and Powerball. Since their creation thousands of people have won millions and have become instant millionaires. Winners have the option of either receiving the money in 30 annual installments over 29 years or to get it all at once in a single payment but for a smaller amount. For example, a lump sum of approximately $700 million would amount to $443.3 million. Below is a review of the top five lottery winners
$1.586 billion (Powerball):The history's biggest prize ever of $1.586 billion unfortunately didn't go to one individual, but to three. The winning tickets were drawn on January 13, 2016. Marvin and Mae Acosta in California, John and Lisa Robinson in Tennessee, and Maureen Smith and David Kaltschimidt were the lucky winners. They all had the option of taking $327.8 million as lump-sum payment or roughly $533 million before taxes as annuity.

While the Robinson's and Smith and Kaltschmidt opted for the lump sum option, the Acostas remained anonymous for months following the winning.

$656 million (Mega Millions):

Mega Millions also had its share of trio winners in March 2012.

Merle and Patricia Butler from Illinois claimed $218.6 million.

The second winner was from Maryland, a state which allows its lottery winners to stay anonymous, hence the prize was claimed by three school employees under the name "The Three Amigos".

Similarly, the third winner from Kansas also stayed anonymous.

$648 million (Mega Millions):

The December 2013 Mega Millions lottery was won by the duo of Ira Curry of Georgia and Steve Tran of California. Tran reported called his boss to say he doesn't think he would be coming to work that day, the next, or ever. The shop where he bought the ticket received a token of $1 million for selling the winning ticket.

Curry, who bought her tickets as a last minute choice, choose a combination of family birthdays and her lucky number seven.

Both winners opted for the lump sum option of $173 million.

$590.5 million (Powerball):

The ticket for the biggest jackpot won by one person was drawn in May 2013 by Gloria Mackenzie. Although she won a jackpot of about $590.5 million, she opted for a one-time payment of about $370 million before taxes.

$587.5million (Powerball):

In November 2013, Cindy and Mark Hall won $293.7 million which was half the jackpot amount. Their six year old daughter had asked that the winnings be used to buy her a pony but the couple opted to stick to saving for college and taking vacations.

The second winner in Arizona chose to stay anonymous but was later known to be Matthew Good by Associated Press through a public records request.