Can We Play US Mega Jackpots from Kenya?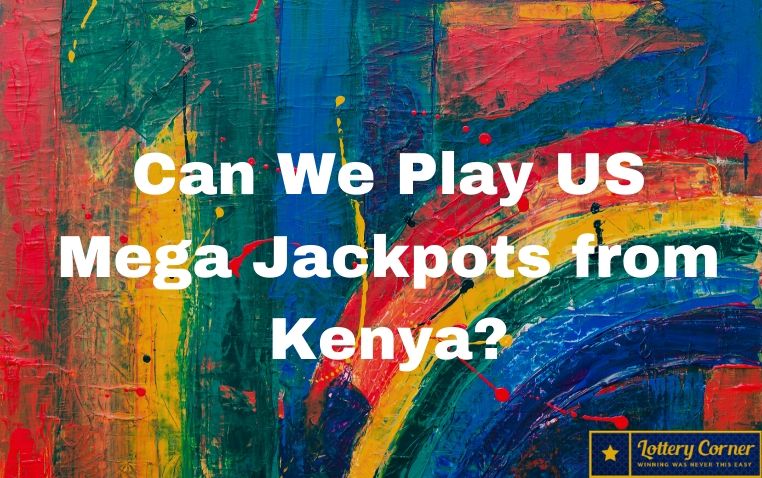 Indeed, non-US visitors can now play different lottery games (Powerball, Mega Millions, etc) from Kenya. How is this possible? The answer lies in logging on to our website lotterycorner.com.
By signing up to our site, you have the opportunity to select whichever lottery you want to play from the over 40 lotteries that are available on our website.
After you fill our online entry form, one of our lotterycorner.com agents will help you purchase an official lottery ticket that will match your online entry details. Thereafter, you will receive a scan of the ticket in your private online account. Your private online account on our site will legally safeguard your ownership of the ticket. When you eventually win the game, lotterycorner.com will automatically send your winnings to you. The best part is that the service is commission-free!
In addition, we have made it easier for you to pay for your US Mega jackpot games from Kenya. We have effected a plethora of payment options such as bank transfer, credit cards (Visa, MasterCard), and services such as Neteller.
It is therefore our delight to announce that Kenyans (and other non-US visitors) are already signing up and playing the lotteries of their choice on lotterycorner.com.
Some Non-US Winner Stories
Panama Woman Wins $30 Million in Florida Lotto Jackpot Prize: Aura D. is a retired woman from Panama who has been working hard to support her kids. She had only been playing online lottery games for just two months before she emerged as the winner of the ultimate prize in the Florida Lotto game. Aura was the single winner of the jackpot in a draw that was held in July 2017. The grand prize entitled her to the total tax exclusive amount of $30 million.
Baghdad Man Wins $6.4 Million From Oregon Megabucks Online Lottery: M.M was a 37 years old man who resided in Baghdad, Iraq when he played the Oregon Megabucks lottery online game that won him the sum of $6.4 million jackpot. Here were his words:
"It was a shock. At first, I thought it was a joke. I was driving in my car, I was going to the bank? so I get a call from theLotter. I suspected I?d won something, but had no idea it was the jackpot!"
Advantages of Purchasing Lottery Tickets Through Our Site?
You get to play from the comfort of your home. Every Non-US visitors from other countries like Kenya can purchase tickets on our site and play their lucky numbers with maximum ease and comfort. You don't need to go through the stress of lining up at local lottery stores anymore.
We offer a lot of flexible and multiple payment options. One of our common methods is through credit cards such as MasterCard and Visa. We also accept bank transfers, bitcoin, online e-wallets, Sofort, PayPal, NETeller, giropay, Skrill etc.
We offer a 25% bonus discount when you sign up on our site.
What are you waiting for? Hurry now and open an account at lotterycorner.com. Start playing today so you can stand a chance to win one of the largest jackpot in the world.