7 Celebrities Who Played And Tried to Win Big In The Lottery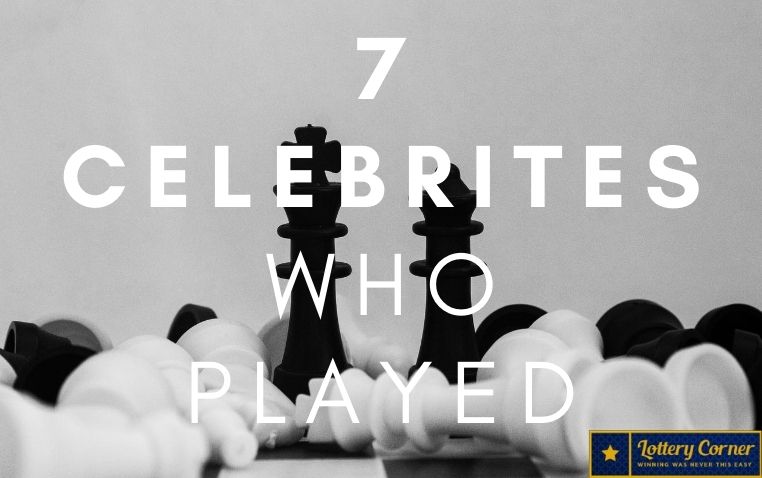 Do you think only the average Americans play the lottery? It would surprise you how many of your favorite celebrities spend thousands of dollars on lottery tickets.
Madonna
Madonna, the Queen of Pop, is one of the celebrities that have won the lottery. Particularly, she is a fan of playing the SuperEnaLotto constantly. She does this to honor her Italian ancestry, and also to encourage the local lottery market. Being a regular lottery player, Madonna has gotten her fair share of lottery winnings.
In fact, Madonna won a whopping €120,000 in 2012 during a tour of Europe. She had bought 100 lottery tickets. Her total winnings amounted to an estimate of $250,000. Do you want to know what Madonna did with her lot from the lottery win? Well, she generously donated all of it to charity. Her lottery prizes were used to alleviate poverty by supporting school building projects in Malawi.
Simon Cowell
Simon is definitely one of the richest celebrities in the show business. Despite his fame and wealth from the entertainment industry, he did not let anything affect his love for playing the lottery. In fact, he said, "I still buy lottery tickets. I still play".
However, he admits that he always chooses anonymity whenever he plays. Hence, we can not say for certain how much he has won or if he has even won the jackpot before.
George Clooney and Elizabeth Hurley
George Clooney is another lottery enthusiast. In 2010, the SuperEnaLotto rose to £117 million. Clooney consequently bought lottery tickets worth €1,500. He had stated that should he win, he would use the prize reward to assist the victims of the Haiti earthquake.
This gesture also influenced his friend, actress Elizabeth Hurley to also purchase SuperEnaLotto tickets in a bid to also help the victims of the Haitian earthquake.
Robert Mugabe
The former Zimbabwean president Robert Mugabe emerged as the winner of the Zimbabwean National Lottery in 2000. He was the winner of a 100,000 Zimbabwean Dollar prize. The total winning was equivalent to about $2,600.
Chris Singleton
The NBA star made an investment when he purchased a lot of Mega Millions lottery tickets. These were worth $10,000. He reportedly declared that he would either spend the money on lottery tickets or he would most likely be "blowing it in the club". Well, we know which option he chose now.
50 Cent
The American rapper 50 Cent came close to hitting the jackpot on a Powerball draw just months after he filed for bankruptcy. He was lucky to pick 3 of the 5 winning numbers. He had further missed out on the $900 million jackpot by a few numbers.
Hugh Jackman
The Wolverine movie star and Australian actor is another celebrity known for his interest in playing the lottery. In fact, it has been reported that he is bought about $500 worth of lottery tickets for good work colleagues on a movie set. According to Jackman, he believes that these lottery tickets can greatly influence the atmosphere on the workplace.