7 Lottery Winners Who Later Went Broke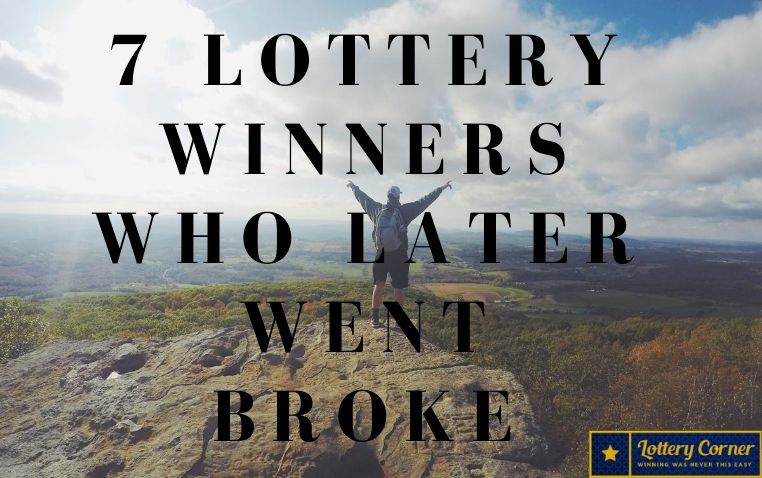 Winning the lottery often seems like a life-changing event. The larger the jackpot, the higher the confidence that you are forever rich. In this article, we will be sharing 7 individuals who won big in the lottery but later lost it all.
$1 Million Massachusetts lottery winner - Lisa Arcand.
In 2004, Lisa Arcand won $1 million in the Massachusetts lottery. Thereafter, just like most winners, she purchased a house for herself and then went on vacations. After all, $1 million is not so much after being taxed. So she created a restaurant to serve as a means of additional income.
Unfortunately, she ran broke within a couple of years and had to close down the unsuccessful restaurant business. In 2007, when she was interviewed regarding her lottery experience, she admitted, "Actually, it's been very depressing."
$14.4 million lottery winner - Michael Carroll
He was only a garbage man in England when he won the sum of £9.7 million in the lottery in 2002. He was only 19 years old then. He quickly lavished the money on drugs, gold jewelry, and buying a mansion. Now, he is broke and living off a $511 employment check per week.
$10 million Manitoba lottery winner - Gerald Muswagon.
Muswagon, of Winnipeg, Manitoba, became the winner of a whopping $10 million in 1998. How did he spend his lot? He bought cars for friends and family, and turned his new house into a "party pad". He soon ran out of money and had to succumb to a minimum-wage job to feed his 6 children and girlfriend. He eventually committed suicide in 2005, just 7 years after his big win.
$18 million lottery winner - Janite Lee.
She won $18 million in 1993. It was reported that she lost her winnings largely due to generosity. She however spent over $300,000 yearly on her gambling habits. Nonetheless, it is reported that she may have spent so much more on charity and political donations. One of her generous acts was a $1 million donation for Washington University to build a new library. Eventually, she filed for bankruptcy in 2001.
$3.1 Million Michigan Lottery Winner - Willie Hurt
In 1989, Willie Hurt emerged the winner of $3.1 million. However, the money didn't last long at all. In the words of his attorney, he exhausted his winnings on his divorce and drugs.
$4.2 Million Virgina Lottery Winner - Suzanne Mullins
In 1993, she won the sum of $4.2 million in the Virginia lottery. She divided the prize with her husband and was meant to collect 20 annual after-tax payments of $47,778. When things got tight, she borrowed money from an organization that lends money to lottery winners.
In 2000, the lottery rules changed and she was permitted to collect all her money at once. However, rather than pay back her debts, she spent the money. In 2004, a court ruling declared that she had to pay back the company the sum of $154,147.
$31 Million Texas Lottery Winner - Billie Bob Harrell Jr.
In 1997, he won a whopping $31 million in the Lotto Texas game. After collecting his prize, he spent the money buying a ranch, a few homes, donating to his church, and borrowing money to his friends. In the end, he exhausted his winnings and he committed suicide less than two years after his big win.