Latest Lotto America numbers for Wed,July1st,2020. No one win the jackpot this time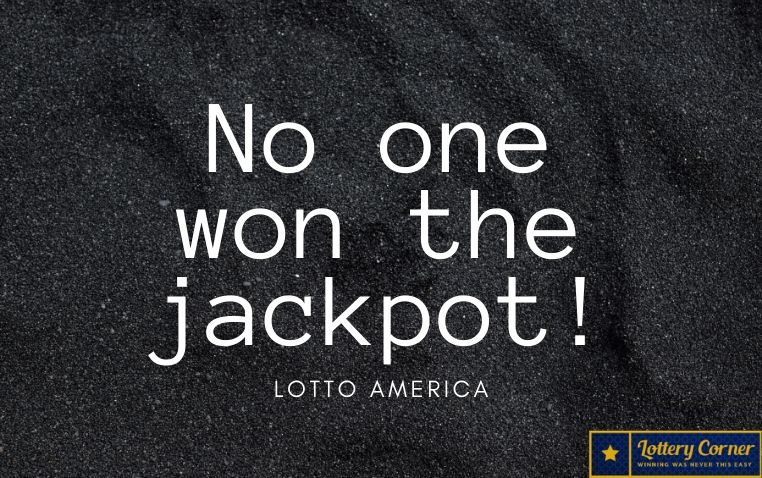 Lotto America
Date: Wed, Jul 01, 2020
Winning Numbers: 4-22-24-30-35-7-Star Ball
All Star Bonus -4X
Jackpot: $3.3 Million
The Lotto America jackpot continues to grow as there was no winner of the $3.3 million jackpot for the drawing held on Wednesday, July1st. 2020.
So, the next drawing on Saturday, July4th, 2020 will have the jackpot worth $3.3 million with a cash option of $ $2,475,000 million.
You are looking for records for Lotto America Numbers? Visit Lotto America Home page for previous Lotto America numbers starting from 1994. You can select the best possible number for the next game in Lotto America using historical numbers to analyze the patterns. Or you can use the most HOT, COLD and Overdue Lotto American numbers to relay our Smart Picks.
To get tickets for the Next Lotto America ticket, click Buy tickets now on the Powerball page.
Previous winners:
Date: June27, 2020
Winning Numbers: 8-27-30-36-47-8-Star Ball
All Star Bonus-3X
Jackpot: $3.2 Million
Rules for Lotto America
Before you start playing to prevent unfortunate surprises when collecting your winners, make sure you know all of the rules of Lotto América.This page covers all the essential issues you need to be able to play Lotto America according to the rules; go to the How to play page for a draw.
Lotto America Play
Five numbers must be marked between 1 and 52 and one Star Ball must be scored between 1 and 10. By marking the wrong number or 'evitable' box on the playlist, your slip invalidation. The number of your Star Ball is the same as one of your leading names.
You only have to mark your play slip with black or blue ink, or the lottery to sell. It's not possible to use red ink. If you don't complete the play slip as directed, a ticket will not be issued.
You must mark the relevant box on your playlist if you want to enter your numbers on multiple draws. Each selling lottery determines the maximum number of draws you can join at once.
As a player, it is your responsibility to verify that the information printed on your ticket is correct and matches your playlist selections. The dealer or the selling lottery accepts no liability for any losses caused by errors that you make when playing the game.
The only valid evidence of you playing the game is your ticket. It is your responsibility to keep your entry safe until the drawing occurs and to claim any prizes that you may qualify for. A playslip in Lotto America does not count as evidence of admission.
Once you have purchased your ticket, it can only return to the selling lottery at your discretion.
In the country where you buy a ticket, it is your responsibility to adhere to the minimum age. You are not eligible for the prize even when you have a valid winning ticket if you are not old enough to play.
Employees of the MUSL, staff and their immediate relatives who reside in the same household are not entitled to play Lotto America or to claim prizes.
To add the All-Star Bonus option, you must buy a Lotto America play. At the time of purchasing your ticket, the All-Star Bonus must add. After your ticket is print, you cannot add the All-Star Bonus.
After the time specified by your lottery state, you cannot buy tickets.\
Also Read|| Saturday June 6, 2020 Lotto America results (today). Are the winning numbers yours?