Who is the lucky guy to be winning next jackpot Mega Million on July3rd-2020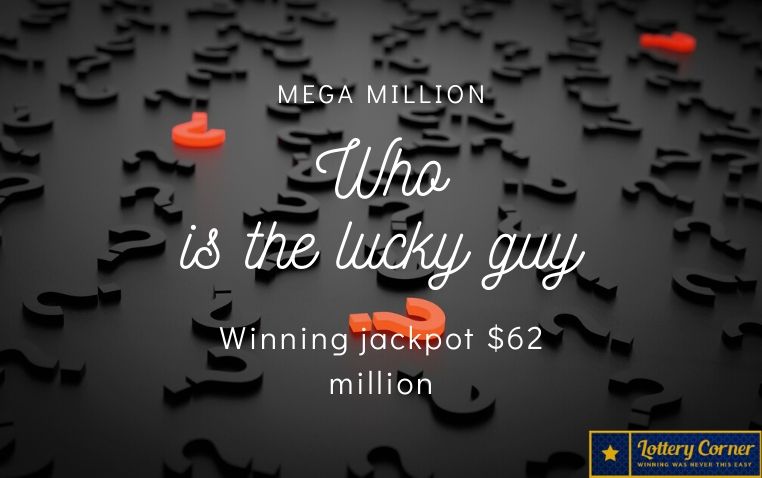 Mega Millions
Date: Tue, Jun 30, 2020
Winning Numbers -9-16-29-37-53-11-Mega Ball
Megaplier-2X
Jackpot: $53 Million
Friday3rd, July, 2020 is the next Mega Million draw scheduled. The draw is held around 11:00Pm EST. The estimated Jackpot for next draw is $62 millions and if you are a winner and choose cash option you will get $49.3 Million.
For subsidiary details and analysis such as frequency chart, hot and cold numbers visit Mega Million's home page
. You can choose your next Mega Million numbers with this analysis. Using the latest results you can use our smart picks and provide the best combinations of HOT, Cold and Overdue numbers.
Click on Buy Tickets now on Powerball page to purchase the tickets for Next Mega Million Mega Million draw.
Previous winner:
Date: Jun 26, 2020
Winning Numbers: 19-33-37-56-57-6-Mega Ball
Megaplier-2X
Jackpot: $44 Million
Mega Millions
What is the difference between cash Value and Annuity?
You choose how you pay for a Mega Millions jackpot: cash option or annual payout. The parameters of the pricing claim vary between states. For more detailed information, please contact your Mega Millions lottery.
Annuity option: The annual Mega Millions can pay as one instant payment, and 29 yearly payments can pay. Each payment is 5% larger than the last. In times of inflation, this helps to protect the way winning people live and purchase power.
Also Read || Lottery Numbers for Mega Millions for June 5, 2020; Winning results