Mega Millions results for Friday-July17th-2020, did anyone win the $101 million Mega Millions jackpot?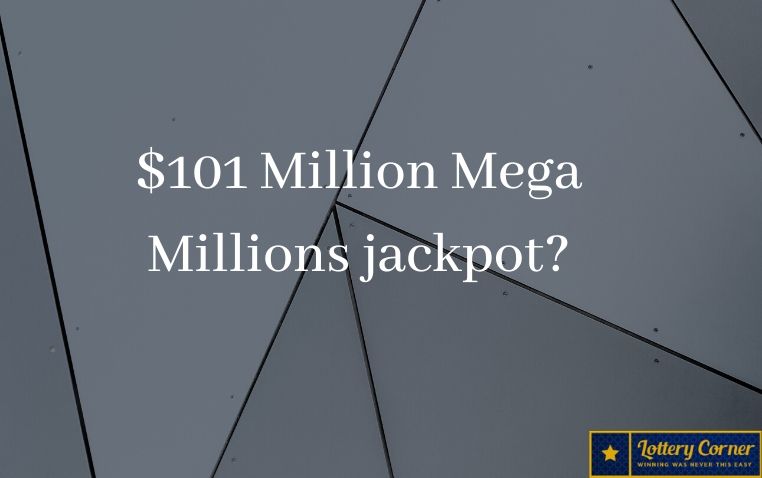 Mega Millions
Date: Fri, Jul 17, 2020
Winning Numbers: 12-13-21-46-57-21-Mega Ball
Megaplier-3X
Jackpot: $101 Million
Tuesday, 21-2020, the next Mega Million draw will take place at 11:00 pm EST. The next jackpot is estimated at 113 million dollars with a cash value of 90.9 million dollars for the Next Jackpot, the best players for the next Mega Million draw.
Jackpot analytics visit Mega Millions Home Page for Mega Millions lottery numbers analysis and payout details. To choose your next Mega Millions, use the analysis of HOT, Cold, and overdue numbers. Or, following careful analysis, you can relay our Smart Picks.
To buy the Mega Millions in your home comfort, click "Buy tickets now" on our Mega Millions page.
Previous Winners:
Date: Jul 14, 2020
Winning Numbers: 6-26-55-56-64-22-Mega Ball
Megaplier-4X
Jackpot: $91 Million
Here are a few bits of advice which can avoid scamming you:
* If anyone says you've won a lottery you never played, suspect. If you haven't purchased a ticket, you cannot win a legitimate lottery.
* If you are in a jurisdiction outside the lottery market or game's source of the 'prize,' it is a scam. "International" lotteries do not hold sweepstakes, competitions or awards for people residing outside their markets.
* If you have a phone caller ID, check the region code if someone calls to let you know you won. It would be a red flag if it came from a foreign country. Be aware that some artists use technology to mask their area code: even if they seem to call from your state, they could be everywhere in the world.
* If there is misplacement or bad grammar in an E-Mail or if the caller uses poor English, you should suspect it.
* If it is said that you have to maintain the confidentiality of your winning, be suspicious.
* No real lottery tells winners to put themselves to raise a prize that they have won. * You did not win if you pay a fee to collect your winnings.
* It doesn't necessarily make it an actual prize because a genuine lottery is mentioned. Without permission or knowledge, someone can use the lottery name.
* Do not disclose or send money unless you verify the legitimacy of your company or lawyer.
Also Read || Mega Millions results for Fri-July10th-2020, did anyone win the $83 million jackpot?