See who the next lucky champ of Lotto America jackpot is $3.3 Million: July4th-2020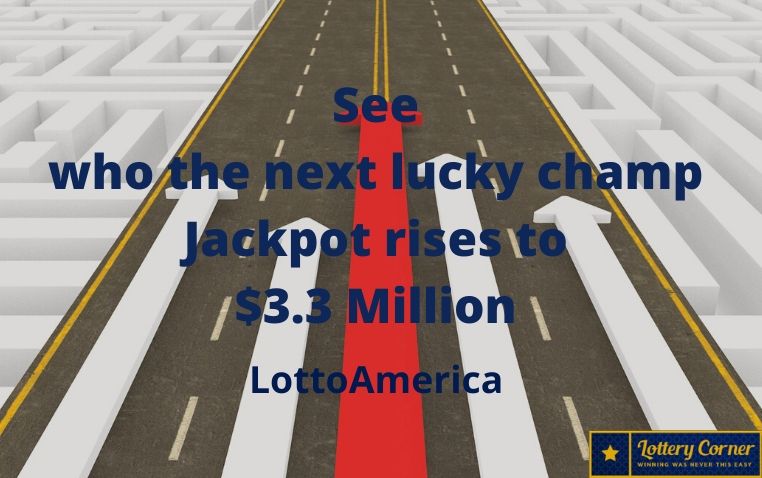 Lotto America
Date: Wed, Jul 01, 2020
Winning Numbers: 4-22-24-30-35-7-Star Ball
All Star Bonus-4X
Jackpot: $3.3 Million
There was no winner of the $3.3 million jackpot for the draw on Wednesday 1 July 2020. The Lotto Jackpot is continuously growing.
So, the next drawing on Saturday, July4th, 2020. And time 11:00PM will have the jackpot worth $3.3 million with a cash option of $24,750,000 million.
Jackpot analysis visit Lotto America Home page for analysis of Lotto America lottery number and payout details. To collect your next Lotto America numbers, use HOT, Cold and overdue numbers analyses. Or, after thorough analysis, you could relay our smart selections.
Click on the page "Buy tickets now" on our lotto America page to buy Lotto America's next tickets for comfort in your home.
Previous winner:
Date: Jun 27, 2020
Winning Numbers: 8-27-30-36-47-8-Star Ball
All Star Bonus-3X
Jackpot: $3.2 Million
How to receive awards
On every draw night, a total of six lotteries are dispensing by two machines. One press can be used for Lotto America's five main red numbers, and the other for a single blue Star Ball.
By matching your selected numbers with the numbers dispensed during the drawing, you receive prizes. The larger the prize, the more numbers you match. The smallest prize is won by matching the Star Ball, while all five main numbers can match with the Star Ball. There are nine different award levels, details of which are available on the awards page.
You can only win a Lotto America draw if you purchased a ticket. It's important to remember. Scammers often target people to claim they won a significant lottery award, usually in a draw they did not enter. Look to our Scams page for more details and learn what to do if a scammer believes you can be contacted.
Also Read || Carletonville is a millionaire lottery player, and the mega-winner of April is still unknown