Winning Numbers for Lotto America Results on Wed-July8th-2020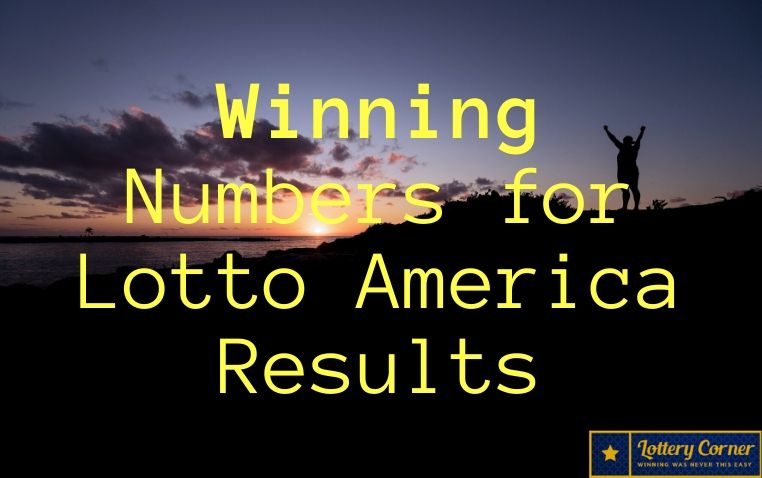 Lotto America
Wed, Jul 08, 2020
Winning Numbers: 7-33-41-45-51-1-Star Ball
All Star Bonus-2X
Jackpot: $3.4 Million
Next Saturday's draw, 11 July, at 11:00 PM, there is a jackpot worth $3.4 million, with a $2,515.5 million cash option.
For more details and analyzes such as frequency chart, hot and cold numbers visit the Lotto America Homepage. You can choose your numbers for the next Powerball game using this analysis. With the study of the latest results, you can use our Smart Picks and suggest the best combinations of HOT, cold, and outstanding numbers.
Click "Check out the tickets now" on our Lotto America page to buy the next Lotto America tickets from home comfort.
Previous Winners:
Date: Jul 04, 2020
Winning Numbers: 7-16-18-24-40-4-Star Ball
All Star Bonus-4X
Jackpot: $3.3 Million
Why does the value of the cash and the annuity of the jackpot differ?
On the day of drawing, a jackpot cash value is the total jackpot cash value, while the annuity value shows a 29-year investment. You can either take the lump sum immediately to spend or invest how you see fit or opt to receive 30 payments over the 29 years (the first installment can make straight away).Winning Numbers for Lotto America Results
The federal and state taxes are liable for both options, as both are considered income. While at the end of the year you are gaining your tax account for the amount of cash is paid in one go, in the future, you may also owe taxes on income earned by interest on the amount.
Also Read || Game Announcement: Implementation of Rule Modifications in Lotto America Game