Let enroute to jackpot $3.4Million on Lotto America Saturday-July11th-2020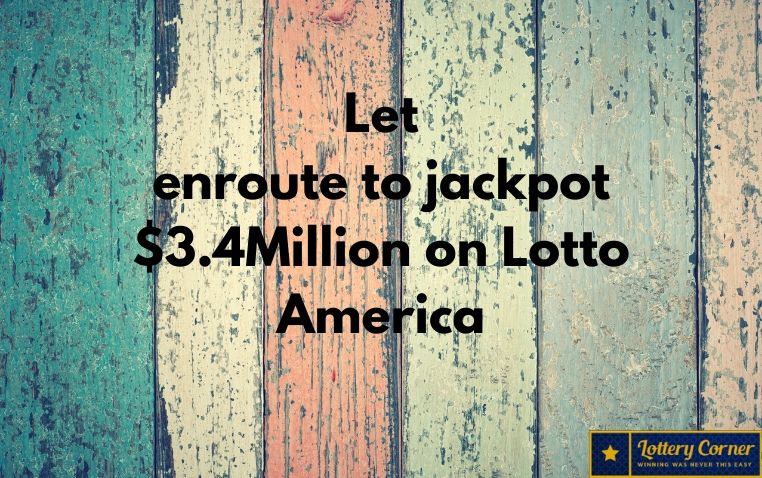 Lotto America
Date: Wed, Jul 08, 2020
Winning Numbers: 7-33-41-45-51-1-Star Ball
All Star Bonus-2X
Jackpot: $3.4 Million
The next draw will be on Saturday, 11 July 2020, at 11:00 PM EST. The next draw in Lotto America is estimated value at $3.4 million with $2,512,500 in cash. Everyone's best players.
For much more details and analysis, such as frequency chart, hot and cold numbers, visit Lotto America homepage. For the next Lotto America game, you can use this analysis to choose your numbers. Using the study of the last results, you can use our smart picks and suggest the best-combined number for the HOT, the Cold, and the Overdue.
To purchase the tickets for the Next Lotto America Drawing, click on Buy Tickets at the Powerball page.
Date: Jul 04, 2020
Winning Numbers: 7-16-18-24-40-4-Star Ball
All Star Bonus-4X
Jackpot: $3.3 Million
Do I have to pay tax on prizes for Lotto America?
Lotto America prizes it will be considered income, and you must declare the appropriate rate on your income tax form.
In general, lotteries withhold 24 percent for federal prize taxes over $5000, depending on your situation and due at the end of the taxation year. You might even receive a discount.
Moreover, all states withhold state winnings taxes except South Dakota and Tennessee, which are not taxed. A complete reduction in the tax rate can found on the tax calculator page, and you can see how many you will bring home in your country.
Also Read || Saturday June 6, 2020 Lotto America results (today). Are the winning numbers yours?