On Wednesday-July22-2020 nobody is gaining Lotto America Jackpot. Here are the numbers for Lotto America.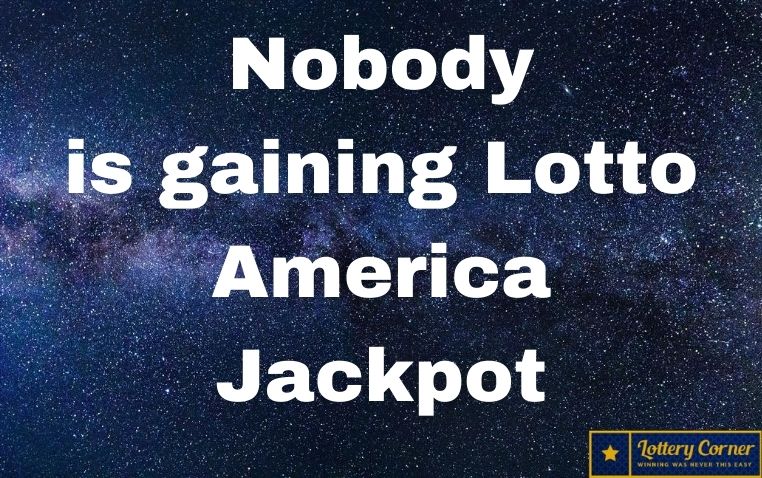 Lotto America
Date: Wed, Jul 22, 2020
Winning Numbers: 18-25-46-49-51-7-Star Ball
All Star Bonus-3X
Jackpot: $ $3.6 Million
There was no winner for the $3.6 million jackpot held on Wednesday 22 July 2020, so the Lotto America jackpot continues to expand.
So the upcoming Saturday 25-July 2020 Time at 11:00 PM has the $3.6 million jackpot with a $2,662,500 million cash option.
You are looking for archives of Lotto America Numbers? Please visit the homepage of Lotto America previous numbers that start. You can select the best possible numbers for the next Lotto America game by using historical numbers. Or you can easily retrieve the most HOT, COLD and Overdue Lotto America numbers generated on our smart picks.
Click "Buy Tickets Now" on our Lotto America page to get your next Lotto America tickets from the comfort of your home.
Previous Winners:
Date: Jul 18, 2020
Winning Numbers: 23-34-44-47-48-1-Star Ball
All Star Bonus-5X
Jackpot: $3.5 Million
Is there anything winning by 2 Lotto numbers?
You will receive the Lotto Lucky Dip free of charge if you match two major numbers, while there is fixed prize of £ 30 for three, four or five main ones, £140 and £1750. There was a mistake. You are going to win £ 1 million if you match five of the top numbers plus this Bonus Ball.
Is it more likely that lucky dips win?
When you choose your own number the chances of winning for the big prize in the lottery by using a lucky dip are like chance. However, when using a lucky dip, there are more advantages. There was a mistake. This means that you're less likely to share it with two or more people if you win the big prize.
Will the bonus ball win with two numbers?
2 wins and bonus numbers: £5 CHEEKY.
You can pick your ticket and head to any Health Lottery distributor if you've met any two major winning numbers and your bonus ball (you can't collect your prize without it). All of our retailers can pay the £ 5 awards.
Also Read || Lotto America Jackpot remain for you On Wednesday-July15th-2020.