Who is going to Win in 'Lotto America' game Wednesday, 10, June: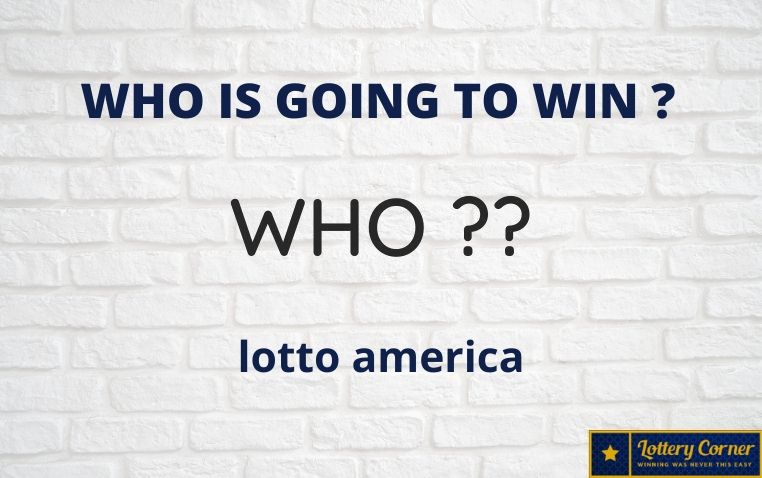 Here are in Lotto America game winning numbers in Wednesday evening's drawing.
?
13-16-33-38-52, Star Ball: 7, ASB: 4
Estimated Jackpot: $3 million
?
The next Lotto America draw is scheduled on <11:00pm> EST, <13th>, , <2020>. The estimated Jackpot for next Powerball draw is $3 million with a cash value of <$2.27 million>?all the best players.
?
Looking for Lotto America Numbers Archive ?, visit?lotto America?page for previous Powerball numbers starting from 1994. You can use the historical numbers to analyze the patterns and choose the best possible numbers for the next Powerball game. Or you can rely on our Smart Picks generated using the most HOT, COLD and Overdue lotto America numbers.
Click on Buy Tickets now on?Lotto America page?to purchase the tickets for Next Lotto America draw.
?
How to play lotto America game?
There are nine ways to win from $2 to match only the Star Ball. Match the first five numbers plus the Jackpot Star Ball.
Choose five numbers from 1 to 52 and one number from 1 to 10 for Lotto America Star Ball ? or choose 'quick pick' for randomly selected numbers.
The price is $1 per game. An option called Lotto America All Star Bonus?, which multiplies every award except the Grand Prize by 2-5 times, is also available for $1 per game. (Players can gain $4-$100,000). For an additional $1 per game.
Multi-draw Tickets: You can buy a ticket at your favourite retailer for up to 14 draws. If you decide to play more than a draw, instead of a single drawing date, your ticket will include a drawing date range.
All lottery retailers have play slips.
For more information about Lotto America, click here to visit their official website.
Previous Winners lotto America game?
Jun 06, 2020?
10 12 22 39 46 9Star Ball
All Star Bonus 2 X
$2.9 Million
?
Also Read ||?Saturday, June 6, 2020, Lotto America results (today). Are the winning numbers yours?