Latest Lotto America numbers for Saturday, Jul 04, 2020-No one wins the Jackpot this time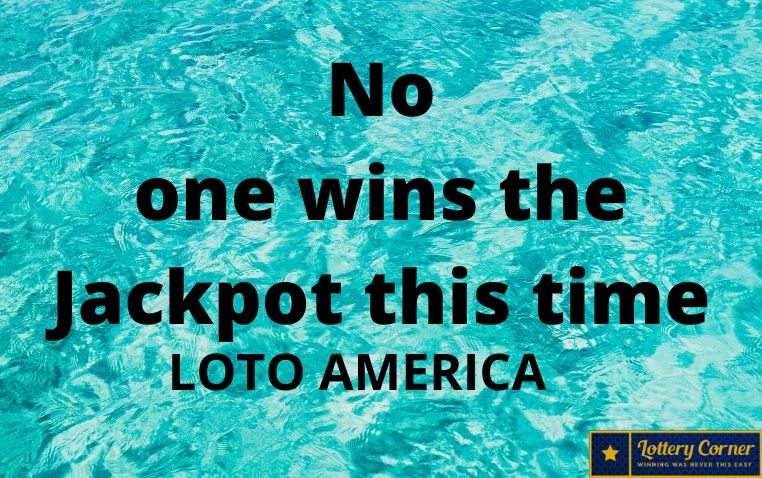 Lotto America
Date: Sat, Jul 04, 2020
Winning Numbers: 7-16-18-24-40-4-Star Ball
All-Star Bonus-4X
Jackpot: $3.3 Million
On Saturday, Jul 04, 2020, nobody matched the winning Lotto America numbers, increasing the next Lotto America jackpot to $3.4 million with a cash value of $2,550,000 million.
Next draw: Wed, Jul-08-2020, 11:00 PM
Next Jackpot:? $3.4 Million
Cash out option: $2,550,000 Million.
For more detail and analysis, such as frequency chart and cold and hot numbers, visit Lotto America's homepage. For the next Lotto America game, you can use this analysis to select your numbers. With the analysis of the most recent results, you can use our quick picks and propose the best combinations of HOT, Cold and overdue numbers.
Click "Buy tickets now" on the Lotto America page to purchase the next tickets for Lotto America from the comfort of home.
Previous Winners:
Date: Jul 01, 2020
Winning Numbers: 4-22-24-30-35-7-Star Ball
All-Star Bonus-4X
Jackpot: $3.3 Million
Lotto America State and Federal Tax:
If you get an award of over $5,000, a 24% federal tax refund is available. You are most likely to move into the top national tax rate when you win the Jackpot, and your winner will receive 37% withholding, regardless of whether you select the cash lump sum or the pension amount.
On the day of drawing, the cash figure represents the jackpot fund, while the higher rent value (the one announced before drawing) means how much pre-tax would be paid after the cash sum had been invested over 29 years. See how the Lotto America jackpot works.
You don't owe any federal tax for prizes between $600 and $5000, but still, have to report your profits with a federal income tax form.
In most participating jurisdictions, you will also be required to owe government taxes for prizes above $5,000. South Dakota and Tennessee are the only states that do not receive tax awards. The participating countries tax rates are here.
Also Read || Seminole man is won $1 million in Texas lottery