Jackpot is expecting you, so you are the one Lotto America Saturday-July18-2020.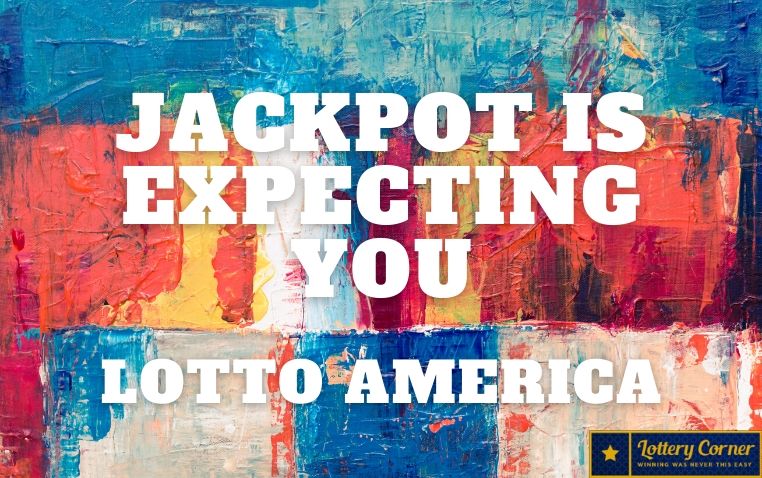 Lotto America
Date: Sat, Jul 18, 2020
Winning Numbers -23-34-44-47-48-1-Star Ball
All Star Bonus-5X
Jackpot: $3.5 Million
The Lotto America Jackpot has not won the $3.5 million jackpot, held on Saturday and july18.continue to increase to 3.6 million dollars.
The next July-22nd time draws at 11:00 PM will feature a jackpot worth $3.7 million, with a cash option of $27,00,000 million.
For additional information and analysis, such as frequency charts, hot and cold numbers, visit the home page of Lotto America. You can select your numbers for the next Lotto America game with this analysis. With the help of the analyzing of last drawings and the best combination of HOT, Cold and Overdue numbers, you can use our intelligent Picks.
By clicking on "Buy tickets now" from our website, you can even buy Next Lotto America tickets.
Previous Winners:
Date: Jul 15, 2020
Winning Numbers: 1-11-31-4-45-51-1-Star Ball
All Star Bonus-3X
Jackpot: $3.5 Million
Tax calculator for Lotto America
The Tax Calculator can help you learn how much cash your Lotto America awards receive when federal and state taxes are deducted. All you need to do is enter your winning details and where you have bought your ticket. Under the calculator in each participating state, you can learn more about the federal tax and local tax rates.
Award Calculator Usage:
Follow the following steps to calculate your final payout:
Enter the amount you have won the advertised prize.
Use the menu to choose the status in which your ticket can purchase.
Specify whether or not you won an award (if you want to calculate the cash tax sum or the rates for the jackpot prizes).
To compute your winnings, press 'Submit.'
You will find in the calculation how much federal and state tax has been deducted from your final payout value.
Also Read || Latest Lotto America numbers for Wed,July1st,2020. No one win the jackpot this time