Still remains the same jackpot amount $51 Million and Arises to $60 Million on Powerball lottery on Thursday-2nd July-2020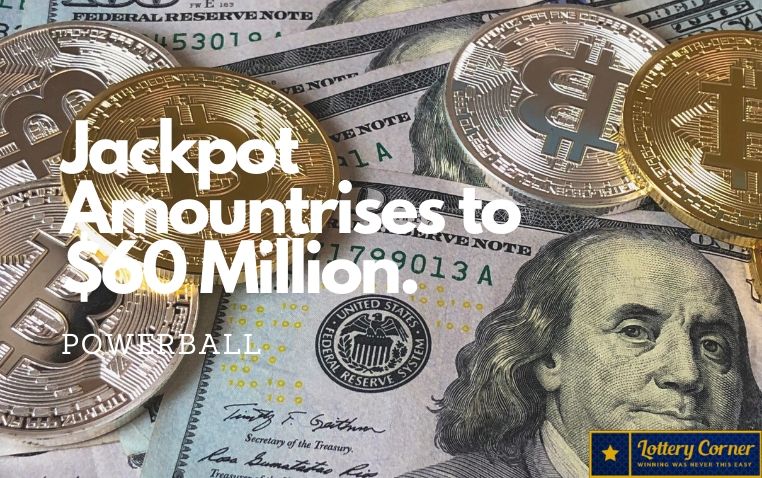 Powerball
Date: Wed, Jul 01, 2020
Winning Numbers: 15-28-52-53-63-18-Power Ball
PowerPlay-4 X
Jackpot: $51 Million
?
The Powerball jackpot continues to grow as there was no winner of the $51 Million jackpot for the drawing held on Wednesday, july1st, and 2020.
So, the next drawing on Saturday, July4th.2020 Time 10:59Pm will have the jackpot worth $60 Million with a cash option of $47.8 Million.?
?
For Power ball Lottery Numbers analysis and Payout details, Jackpot analysis visit Powerball Home page. Use the analysis of HOT, Cold and overdue numbers to pick your next Powerball
You can even buy the Next Powerball tickets by clicking on ?Buy tickets now ?from our site.
?
Previous winners:
Date: Jun 27, 2020???????????
Winning Numbers: 9-36-49-56-62-8-Power Ball
PowerPlay-2X
Jackpot: $42 Million
?
Prevent the scams
Lots scams generally involve unforeseen phone calls or e-mails that you have won a prize or big money.
Scammers are even making their operation look credible using names and logos of legitimate lotteries.
If you have questions about the legitimacy of lots, telephone calls or e-mails in your jurisdiction, call the lots in place and ask for security.
?
Here are some tips for avoiding lottery scams:
Do not send money! Do not send money! You are probably getting scammed if you ask to pay a fee for claiming a prize. It includes checks for the cashier, money orders or prepaid cards of any kind.
Do not share your information, either personally or financially. It includes your number of Social Security, credit card and bank account numbers. Scammers can try to get the information from you directly into your bank account by offering to wire "prize money."
Lots will never contact you via e-mail or social media to tell you that you have won a prize unless you have entered an official lottery promotion or competition specifically.
Do not receive a call from anybody who claims to be an official lottery. Call not collect legitimate lotteries.
Do not accept a lottery ticket for a stranger?s cash.
Also Read || Powerball results on 03/6/20; $136 Million winner of the jackpot.