Are you going to be next Powerball jackpot winner on Sat-July11-2020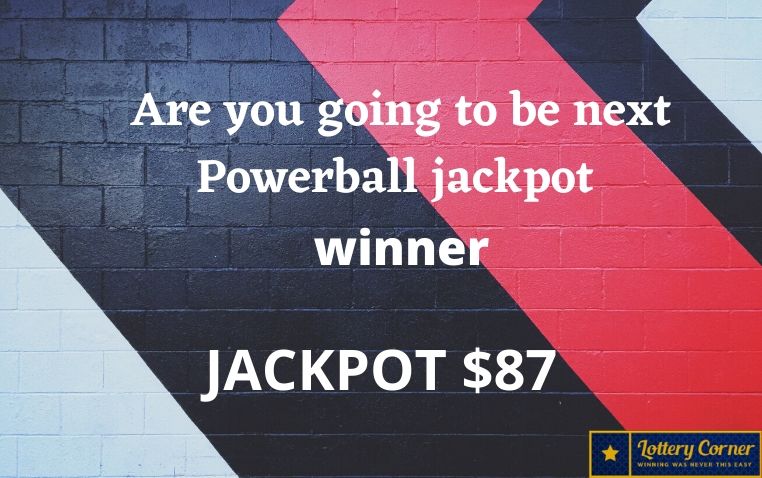 Powerball
Date: Sat, Jul 11, 2020
Winning Numbers: 14-19-61-62-64-4-Power Ball
PowerPlay-2X
Jackpot: $79 Million
On Sat-July11th-2020, no-one matched the Powerball numbers that won, thus increasing to $87 million US dollars the next Powerball Jackpot at $70.2 million US dollars and the next draw date Wed-July 15th-2020.
For further details, such as frequency chart, hot and cold numbers visit the Powerball home page. For the next Powerball game, you can select your numbers from this analysis. You can use our intelligent choices produced by analyzing the final results and proposing the best combinations.
Click "Purchase now" on our Powerball page to buy the next Powerball tickets from the comfort of your home.
Previous Winners:
Date: Jul 08, 2020
Winning Numbers: 3-10-34-36-62-5-Power Ball
PowerPlay-10X
Jackpot: $69 Million
How to Play Powerball?
Powerball is a lottery game with two drums. There are 69 white balls in one drum, and 26 red balls in the other drum. There will be only one red ball, and the red ball will be called the Powerball.
You choose five numbers from the first drum with the white balls when you buy your ticket and one Powerball number. The winning number can be drawn with the red balls from the second drum.
You can select your power ball numbers or use Quick Pick to draw your numbers randomly.
Have numbers of Powerball to win in the right order?
You do not influence the order in which your first five Powerball numbers are ordered. You will still win the jackpot if you pick the numbers 1 3 9 13 17 and Powerball 6 and win numbers 17 9 1 3 13 (6).
But it would be best if you guessed the Powerball correctly to win the jackpot. In the example above, you wouldn't be a winning jackpot if the winning numbers are 17 9 6 3 13 (1).
Also Read || US Lottery Can non US Citizen Play: Search important information.