Mega Millions double bonanza as pair of 1Million Dollar winners in Michigan on April 8th 2022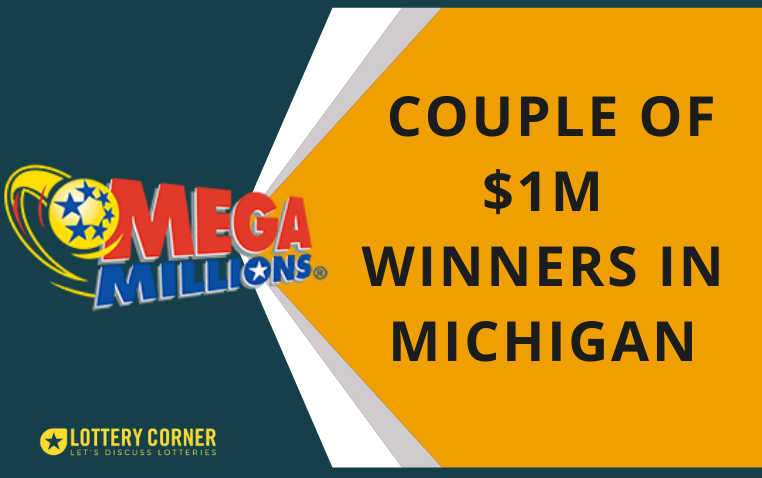 The jackpot climbed the ladder to $106 million with a cash option of $65.3 million for the upcoming Tuesday, April 12 draw, as there is no winner for Mega Million prize drawn taken on April 8.?
You can check the winning numbers below
The Mega Millions numbers for April 8: 8-11-29-32-40
?The Gold Mega Ball: 2
?The Megaplier:?3
Mega Millions Winners?
?Two players in Michigan won $1 million,
As you can say players are different but destiny is the same for both of them, Yes you heard it right we are not talking about wedding destiny, We are talking about the destiny of luck. As both the players matched all five white balls drawn to win $1 Million.
After that destiny matched for the second time but this time not in their favor as both of the players missed the chance to win $3 million as none of the players played the Megalier option that would add some extra punch to their winnings.
Now lets us see what Mega Millions is and how to play it?
Mega Millions is a USA lottery game that can be played all around the world, Which costs around $2.?
Generally, Mega Millions of drawings are held every Tuesday and Friday at 11 P.M. The chance of winning the jackpot is 1 in 302 million.
Mega Millions Players may pick six numbers from two separate pools of numbers
Five different numbers from 1 to 70 (the white balls) and another one number from 1 to 25 (Which is also known as the gold Mega Ball) If you are confused picking the numbers then you can select Easy Pick/Quick Pick method that generally automatically select numbers for you.
If you want to win the jackpot you have to match all the six winning numbers.