Lotto America Jackpot remain for you On Wednesday-July15th-2020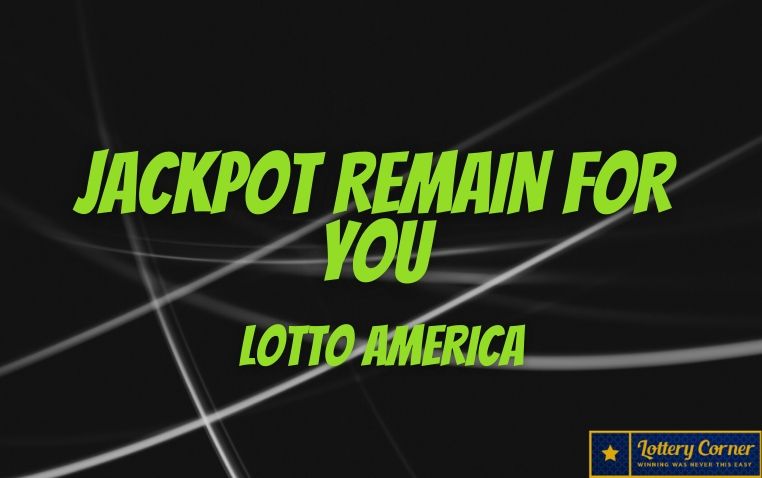 Lotto America
Date: Wed, Jul 15, 2020
Winning Numbers: 11-13-14-45-51-1-Star Ball
All Star Bonus 3 X
Jackpot: $3.5 Million
Lotto America's jackpot is still growing as the $3.5 million jackpot for Wednesday-July15-2020 was not won. So, on Saturday-July 18-2020 at 11:00 PM, there will be the $3.5 million jackpot with a $2,587,500 million cash option.
Jackpot Analyze visits Lotto America Homepage for Lotto America Lottery Numbers analysis and payout details. To select your next Lotto America numbers, use the HOT, Cold and overdue number analysis. Or, following a thorough analysis, you may relay our quick picks.
Click on "Purchase tickets now" on our Lotto America page to purchase Lotto America tickets for comfort from your home.
Previous Winning:
Date: Jul 11, 2020
Winning Numbers: 3-12-22-26-31-3-Star Ball
All Star Bonus-3X
Jackpot: $3.4Million
Where did the ticket seller to Lotto America win?
NASHVILLE – A lucky Cannon County player won Lotto America's $9.01 million prizes by matching 5 out of 5 and Star Ball on the April 1 draw. The award ticket was sold at 5716 McMinnville Hwy Blue Wing Market, Woodbury.
What is the beginning of Lotto America?
On Wednesday and Saturday, after 11:00, Lotto America is drawn.ET/10 pm. CT For every 1 $play, bettors select five numbers between 1 and 52 and a "star ball" numbered between 1 and 10 or request terminal-generated numbers.
What if you have 2 Lotto numbers?
When you comply with two main numbers, you are given a free Lotto Lucky Dip, while fixed prizes for three, four or five main numbers are £ 30, £140 and £1,750. After the six major balls have been delivered, a Bonus Ball is taken from the same number pool.
Also Read || Lotto America numbers: Saturday's lucky June 20 Jackpot winner, are you 3.1 million dollars?